​One can make a difference
We Believe
OMACAN was founded on the belief that "ONE can make a difference" in the world.
One person, one woman, one man, one child, one youth, one teacher, one engineer, one doctor, one mother, one grandparent...
A group of 8 people, ordinary people, difference makers in their own communities, randomly came together around Africa.

This chance encounter early in 2013, resulted in the formation of OMACAN as a group of good Samaritans, seven Canadians and one Americans crazy enough to believe they could change the world, even if for just ONE.
Our eldest co-founder is now 93 and our youngest now 56.
On August 10, 2017 OMACAN became a Canadian Non-Profit Corporation and in June 2018 OMACAN was awarded Registered Canadian Charity status after a very rigorous process by Canada Revenue Agency.
Our Mission
To educate and help the extreme poor, the orphaned and street children of Africa make a difference in our world. One can make a difference

In 2018, OMACAN moved its operations to a new private secured property. This is OMACAN House, our leased property which houses former street children under OMACAN's care with official care orders from the Ugandan courts. The residents are all pursuing advancement of their education in either primary school, apprenticeship programs or with the OMACAN's education based micro-business incubator.

OMACAN House, also contains our offices, volunteer rooms for visiting volunteers, our micro-business incubator education lab for our sustainability and older street children skills education. OMACAN house is also home to our carpentry workshop where we offer woodworking apprenticeships to street children to learn this trade under our master carpenter.

Donna Watkinson Schools of Hope
The Donna Watkinson School of Hope was named in memory and honour of one of our OMACAN co-founders whom God called home April 2016.

In 2017, our primary school opened in February and accepted 76 orphans of the extremely poor village of Kalagala, Masaka and 25 Street children from the Nyendo Slum in Masaka, Uganda. The Nyendo slum is the second largest slum in Uganda and its most dangerous. 110 Children completed their school year in December 2017 our inaugural year.

OMACAN donors and founders, funded and finished construction of Building One which houses 4 large classrooms, funded and built a second set of Latrines and funded operations of the school under the management of Foundation of Hopes Executive Director.

In 2018, OMACAN discovered financial irregularities around the schools' operations and construction and on private ownership of the school land. OMACAN launched a criminal investigation into the founder of Foundation of Hope and its principals and board members and withdrew use of its trademarks and name with the school OMACAN built.
In 2019, OMACAN transformed the school name into the sponsorship of a network of approved schools of hope where we place the street children and orphaned vulnerable poor children under its sponsorship. Welcome to the Donna Watkinson Schools of Hope Program. OMACAN is committed to the vulnerable children transforming their lives and local criminals and fraudsters will not thwart OMACAN's pursuit of Justice for and Education of these vulnerable disposable children.

The Street Children of Uganda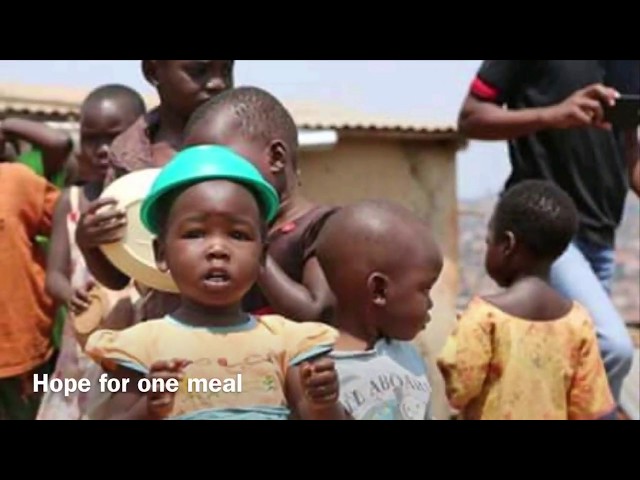 /